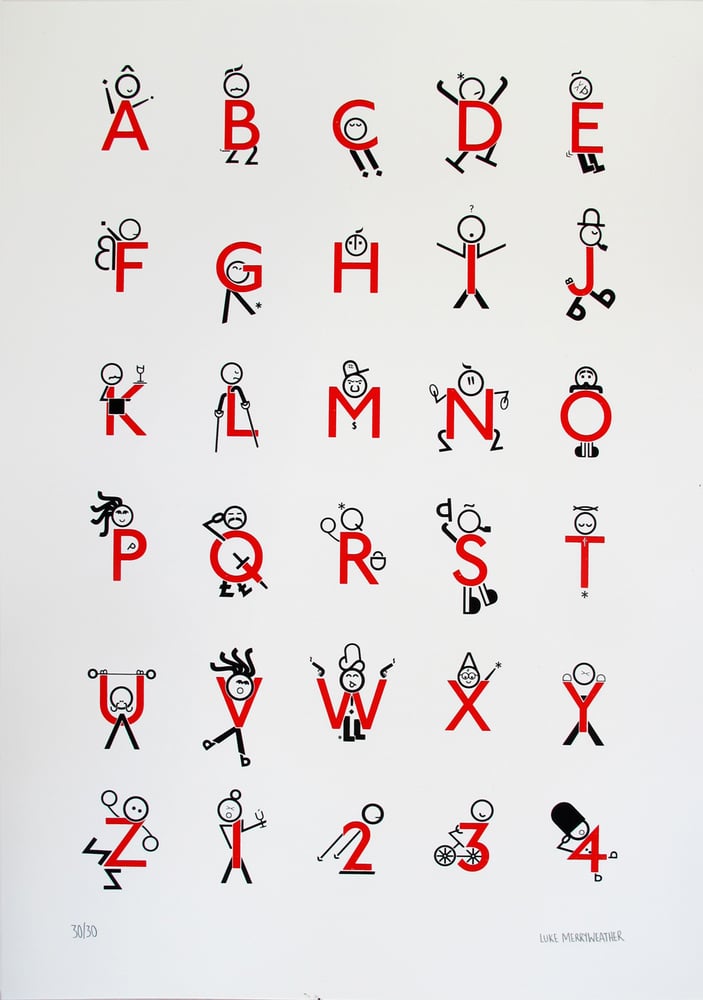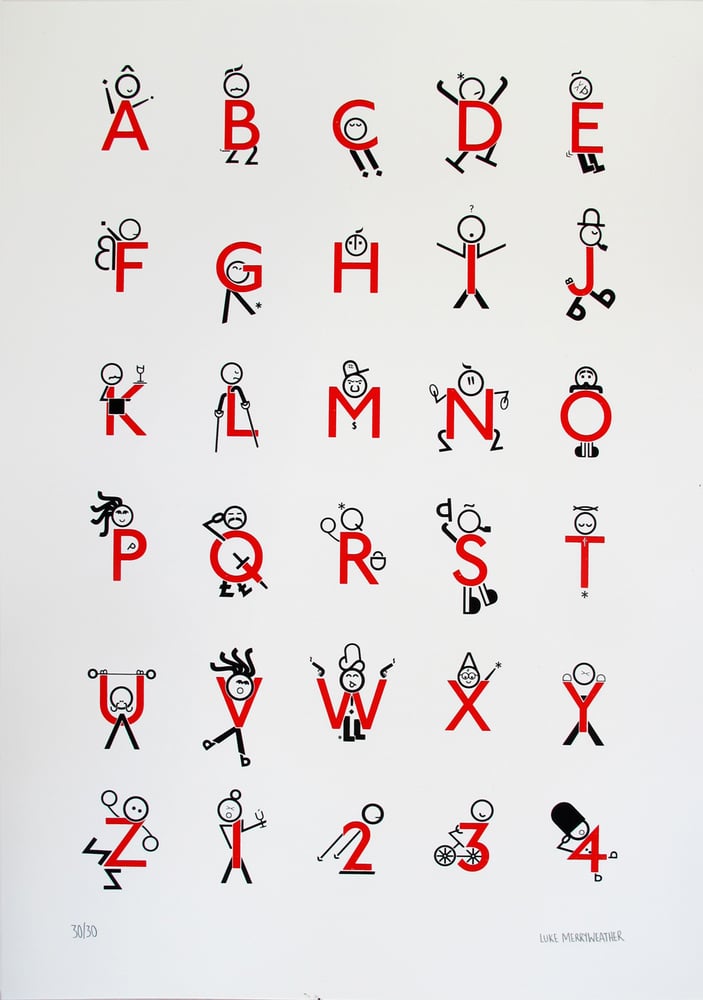 Johnston Characters
£40.00 / On Sale
The Design: An alphabet of figures created using characters and glyphs from the font 'Johnston' and it's extended family. Two Pilcrows become a pair of boots, while a Curly Bracket a moustache. A Question Mark plays the part of a smoker's pipe, a Breve works well as a wry smile - together they create a new set of characters.
The Font: 2016 marked the 100th anniversary of the font Johnston, designed by calligrapher Edward Johnston in 1916 for use on the London Underground. The font united an entire network of railways and gave the travelling public a readable and reassuring typeface that would help them travel around a rapidly growing network. The font is still in use today and along with the TFL roundel is an icon of British design.
The Medium: Two colour screen print on 220gsm Seabright using Lascaux ink.
Edition of 30. Message for specific numbers.